Top News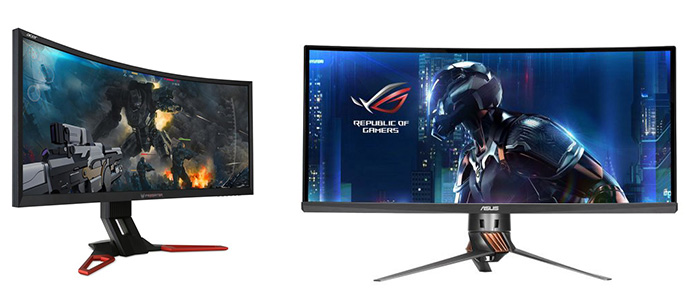 How To Choose The Best Gaming Monitor?
It is said that the difference between a victory and a defeat in a computer game lies in the hardware you use. Most gamers think that getting a powerful gaming PC is enough to have a super smooth experience while playing any type of heavy game. But unless you have a perfect gaming monitor, you will always have the worst visual experience with flickering, blurred and tearing effect during rendering. Your gaming monitor must be at par with your gaming hardware like a graphics card. You need to invest equal money in buying the best gaming monitor and have a blast.
Factors To Keep In Mind While Buying A Gaming Monitor
Your display screen should give you a complete edge over your opponents to beat them smoothly with less efforts.
Resolution and Size – Always remember, the bigger your monitor, the better your gaming experience would be. If you have a budget, you should choose accordingly. Also, you have to keep the size of your desk or room in mind. Most gamers go after full HD with resolution 1920 x 1080 monitors but if your budget is little more than them, you should definitely go for Wide and Quad HD(WQHD) with resolution 2560 x 1440. There are also Ultra HD monitors with 33840 x 2160 resolution. The higher the pixel count, the better it is for gaming. Ultra-wide monitors with 34-inch size have aspect ratio 21:9 rather than traditional 16:9. But the best gaming monitor is a curve panel ultra-wide monitor which takes the gaming experience to the next level.
Refresh Rate – An ideal gaming monitor must have high refresh rate along with fast pixel response. Fast pixel response will produce smooth moving images,  and a better refresh rate will eliminate flickering, blurred, and tearing effect. It is better to go for 120Hz or higher refresh rate carrying monitors.
Panel Technology – Different types of panel technologies are there that are used in the gaming monitors. Twisted NematicPanel(TNP) has good enough refresh rate but color shifting is a grave problem. Vertical Alignment Panel (VAP) often shows tearing effect irrespective of it being better than TNP. But the best one is In-Plane Switching(IPS) Panel which eliminates all visual problems and provides super smooth gaming experience.
Needless to mention that the monitor must have inputs for gaming consoles. They must have multiple ports for multiplayer games. Keep all these factors in mind along with your budget and buy the best monitor for gaming.